Often when people talk to me about being interested in giving running a try, they say, "but won't you get black toenails?! My friend tells me I will!" Ummm, no! You really shouldn't. In all my years of running, I have never had a black toe nail. Without doing any research of my own, I've always confidently responded that black toe nails are caused by poorly fitted running shoes. Turns out- I was right! Read Runner's World's guidance here.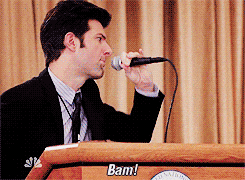 Finally, maybe runners will stop acting like it is a badge of honor. I mean, why would you? You're admitting you [likely] have poorly fitted shoes, often again and again. How embarrassing! I do not understand how a black toenail is anything to brag about… What do you think?
Go and support your local running store and get fitted for the right pair of shoes!